P50/75 Hydraulic Pumps – Dry Valves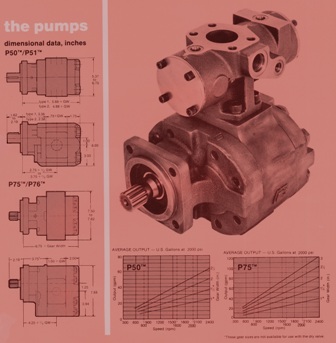 P50/75 Hydraulic Pumps – Dry Valves
June 26, 2019
Comments Off

on P50/75 Hydraulic Pumps – Dry Valves
P50/75 Hydraulic Pumps – Dry Valves
These pumps are very reliable. The P50 and P75 models are rated for 2500 PSI, while the P51/P76 are rated for 3000 PSI.  They get rid of the need for clutch assy. It has full pump displacement up to 90 gpm while it is in working practice.  This valve is ran by pneumatic pressure of 80 psi.
The dry valve unit is not like any other, it is running a divert portion of the outgoing fluid for its pump lubrication in both operating and non operating procedures.
And they also decrease horsepower requirement in the non operating mode at speeds to 2400 rpm. While other units may need an actuator, this one does not.
If you need further info on the great use of dry valves, contact us at 800-361-0068
sales@hydrostatic-transmission.com