Eaton Hydraulic Series 33-64 End Cover
Eaton Hydraulic Series 33-64 End Cover
March 22, 2022
Comments Off

on Eaton Hydraulic Series 33-64 End Cover
End Cover
In the end cover put in 2 dowel pins and gasket. Make sure to grease and place the bearing shims and bearing cup into the cover.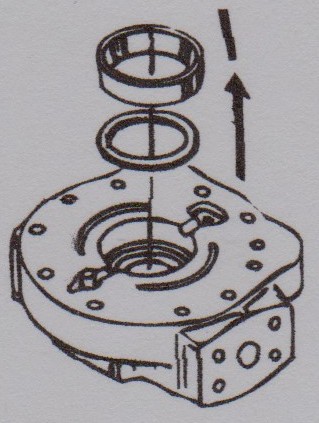 Check output Shaft End Play
Put in the end cover, without placing in the bearing plates. This gets rid of spring tension up next to the output shaft. Place cap screws in the cover and tighten them up each alittle at a time til they are all tightened up. Make sure to hold up the motor while you tap out the output shaft inward, softly til it is out.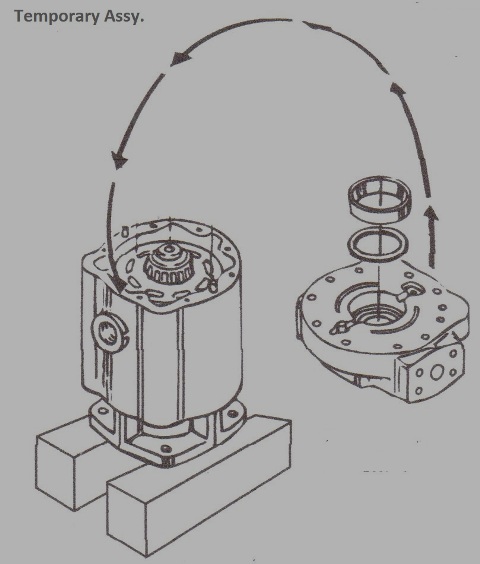 Put the magnetic indicator on the mounting flange and have the gauge on the output shaft side. Use a pair pliers to have a hold of the output shaft on low. Then pry upward to see if the shaft end has any play in it. The reading needs to be .002 – .007 in. (shaft end play). The play isn't right add or take away the shims that are under bearing cup,
After you do all the settings for the end play, put the motor back on there like you want it on the flange and take out the end cover. Put the two dowels pins in the front of the cylinder block. Then use grease on bearing plate with the dowel pins and put it on the cylinder block.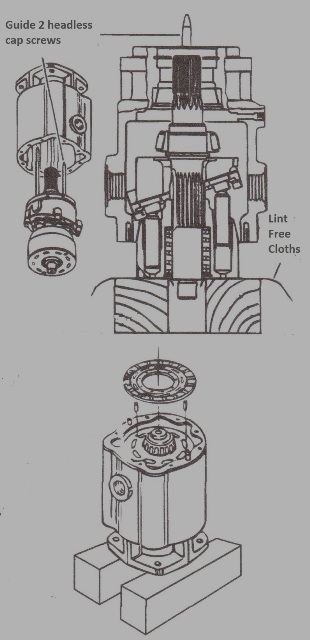 If we can help you with repairing your unit or you need to ask questions, call us at 800-361-0068
sales@htsrepair.com