Hydrostatic Transmission Service – What we are about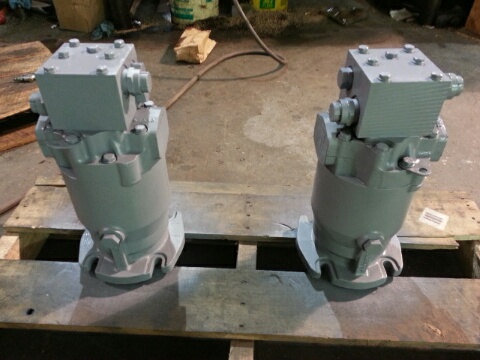 Hydrostatic Transmission Service – What we are about
November 4, 2021
Comments Off

on Hydrostatic Transmission Service – What we are about
Just an example of what we sell and can repair for you, to get you up and running. We do all models of Sundstrands.
Hydrostatic Transmission Service Service offers Sundstrand hydraulic parts / hydraulic parts / hydrostatic 22 series Pump repair (call for pricing). These Sundstrand hydraulic parts / hydraulic parts / hydrostatic/hydraulic Pumps or transmissions will be remanufactured using Sundstrand hydraulic parts / hydraulic parts / hydrostatic drive parts, and put back to Sundstrand Hydrostatic Transmission Service Service OEM specs. These remanufactured Sundstrand Pumps will carry a one year warranty and are fully guaranteed. Aftermarket Hydraulic Parts Store also offers Sundstrand parts, Sundstrand hydraulic parts, hydraulics, Sundstrand hydraulic parts, hydraulic repair parts, Sundstrand hydraulic pumps, Sundstrand hydrostatic parts, Sundstrand hydrostatic pumps, Sundstrand sauer, Sundstrand danfoss, Sundstrand hydrostatic transmissions, main pumps, main drives, Sundstrand hydraulic pump repair, Sundstrand repair.
Our Hydrostatic Equipment Equipment Repair Service offers Hydrostatic Repair service, Hydrostatic parts, or Hydrostatic equipment rebuild and repair for many name brand Hydrostatic or Hydraulic pumps, motors, and transmissions such as Sundstrand and Eaton. Our experienced Hydrostatic Equipment Repair mechanics have over 30 years combined hydrostatic repair experience in the repair of hydrostatic drives and we work together with you our customers to save you time and money. We have a Lower overhead that allows us to compete with most competitors pricing, we feel like we can save as much as 50 % on most hydrostatic equipment repairs. We work hard to solve your Hydrostatic or Hydraulic equipment repair problems!
We Will Rebuild or Exchange Your Sundstrand hydraulic equipment. Sundstrand Hydraulic Repair Services is a Sundstrand hydraulic transmission repair center. Sundstrand hydraulic pumps, Sundstrand hydraulic motors, Sundstrand hydraulic transmissions or Sundstrand hydraulic pumps. We Also Pay "Top-Price" For Surplus Sundstrand hydraulic Pump, Motor, and Drive Cores.

Exchange Program
To reduce your down-time, we have a hydraulic exchange program. We will ship you a quality tested and warranted rebuilt unit in "short-time". We also offer an installation advice service to assist you in installing and maintaining your hydraulic drive, pump, or motor. Our technicians are trained in the installation of hydraulic units and would like to offer their skills and knowledge to assist you in installing your unit.

Rebuild Process
-Each unit is pressure washed, disassembled, and inspected by trained technicians.
-Each part is cleaned using a solvent and placed in a reduced – dust environment.
-All working parts are checked, measured, and calibrated to manufacturer specifications.
-All displacement valves and bypass valves are disassembled and rebuilt or replaced.
-Parts are reconditioned, machined, or replaced to meet manufacturer specifications.
-High pressure manifold rebuilt and inspected.
-Charge pump rebuilt to specification.
-New gaskets, O-rings, and seals replaced (Including new shaft seal)
-The unit is checked for leaks using a testing apparatus.
-Quality Charts are recorded and checked against specifications.
-Pressure and flow adjustments are made to specifications.
-Unit is then filled with oil to prevent condensation during shipping.
-Unit receives fresh paint job and quality seal.
Call 800-361-0068 US or 662-680-8899 or sales@htsrepair.com
Hydraulic parts – www. hydrostatic-transmission.com