Sundstrand Series 40 – Dowel Pin Change On The Housing to End Cap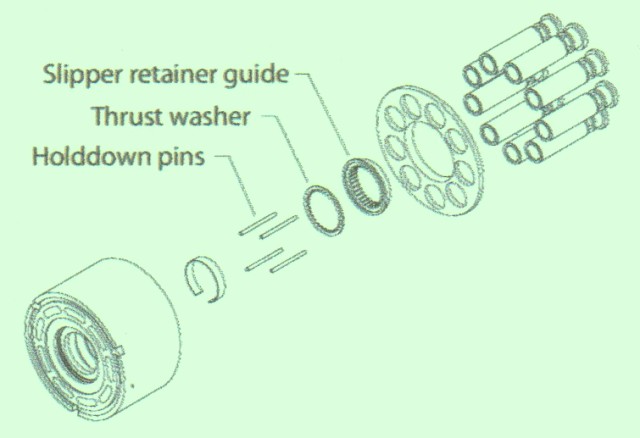 Sundstrand Series 40 – Dowel Pin Change On The Housing to End Cap
November 1, 2021
Comments Off

on Sundstrand Series 40 – Dowel Pin Change On The Housing to End Cap
The dowel pins are getting an update to a Knurled part on the pin. The fit of the hole and dowel pin for the variable housing has a bit of an intrusion fit to it. It is made so the dowel pin want come out while unit is in use.
The variable motor and pump have two dowel pins to place the end cap onto the pump housing. The pin is made to be put in before the end cap is put there before you put the pump back together.
The units that were made changes to are the Series 40 M35 and M44 variable motors & pumps and tandem pumps too. The new pin can go in both the old and new units. And when you go to replace the pin you will need the new part number.
If you need further info on this change, call us at 800-361-0068
sales@htsrepair.com