PVE19/21-B2 Vicker's Variable Displacement Piston Pumps with Pressure Compensator
PVE19/21-B2 Vicker's Variable Displacement Piston Pumps with Pressure Compensator
March 1, 2022
Comments Off

on PVE19/21-B2 Vicker's Variable Displacement Piston Pumps with Pressure Compensator
This is a breakdown of this unit that shows model codes,rotations for different model numbers, how the parts are broken down and lots of other information.
This is good for knowing where the parts go for repair jobs or when you need to order parts.
So if you have any questions, give us a call at 800-361-0068 or email us at sales@htsrepair.com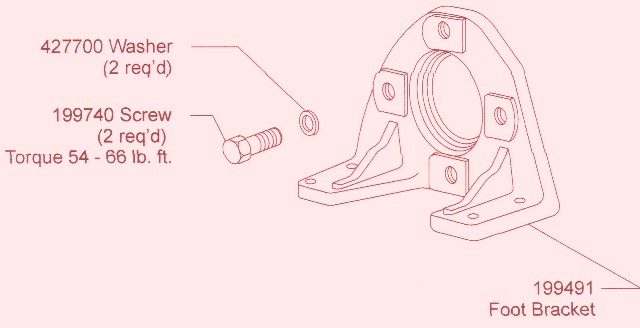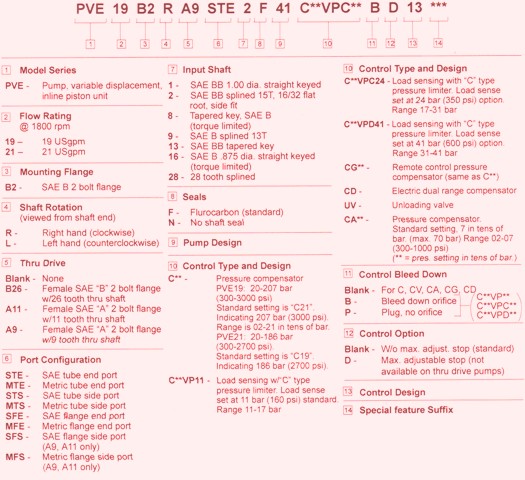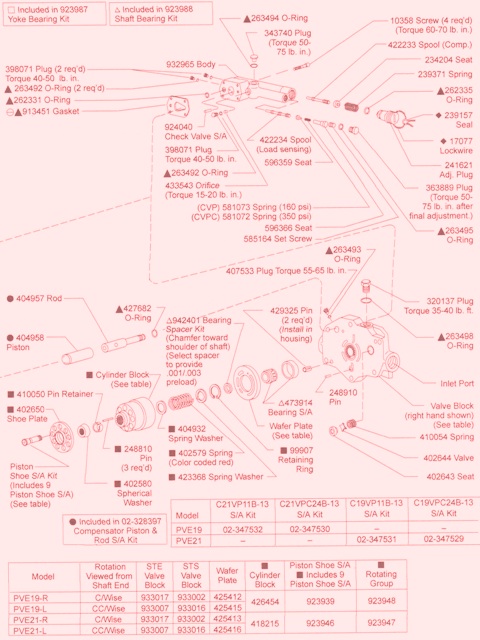 Tip on assembly: adjust the compensator, then drill thru it and put in lockwire through the seal and mash down the seal using some type of seal, so that it is securely in place.