Sundstrand Series 90 130cc Integral Filtration Manifold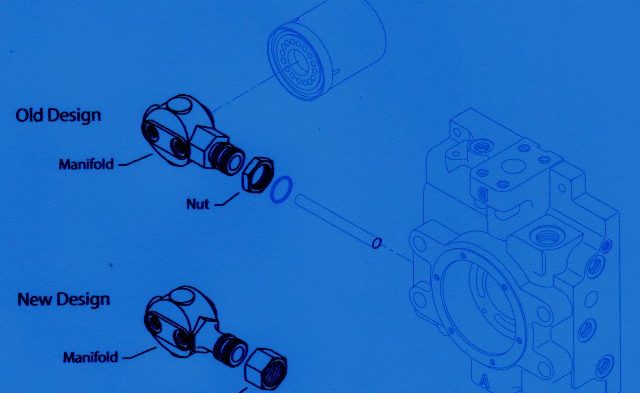 Sundstrand Series 90 130cc Integral Filtration Manifold
December 9, 2021
Comments Off

on Sundstrand Series 90 130cc Integral Filtration Manifold
They are changing the bulk head nut and the manifold so it can be more indexed. You can use the bulk head nut with the old or new filter manifold. You can only put the new bulk head nut on the new manifold. The bulk head nut will still be available for parts and service parts. But the older manifold will no longer be available.
These Service Bulletin's are made available so you can keep up to date on new improvements or parts that are no available. Some parts are interchangeable and some are not. Some parts are made better, so that it easier to assembly. There are all sorts of reason for staying a brisk of changes.
You can always call us about your Sundstrand units. We can repair your unit, help with ordering your parts or give basic information about a certain models. And we can help with hard to find parts of sundstrand models or other brands.
So no matter the question, call us at 800-361-0068
or email us at sales@htsrepair.com