Vickers Variable Displacement Piston Motor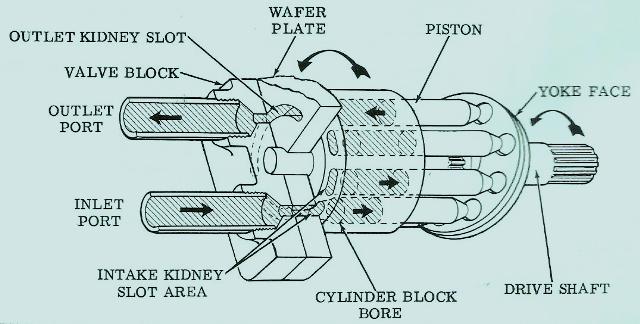 Vickers Variable Displacement Piston Motor
July 13, 2018
Comments Off

on Vickers Variable Displacement Piston Motor
Vickers Variable Displacement Piston Motor
Although pumps and motors are almost the same in design, they operate in reverse of each other.  Motors are rotated by the fluid and pumps are forcing it thru the unit as it rotates. And variable displacement units are operate by the design of the yoke angle.
Now piston motors are a positive displacement and give off different torques and speeds. The torque is made possible by the pressure drop across the motor. Now speed on the other hand is a function of the input fluid volume and motor displacement.
The relief valve setting is what limits the maximum torque.
If you need further help with this, ask questions or leave a comment, we are here to help you.
Call us at 800-361-0068
sales@hydrostatic-transmission.com