Denison P11V Port Block Installation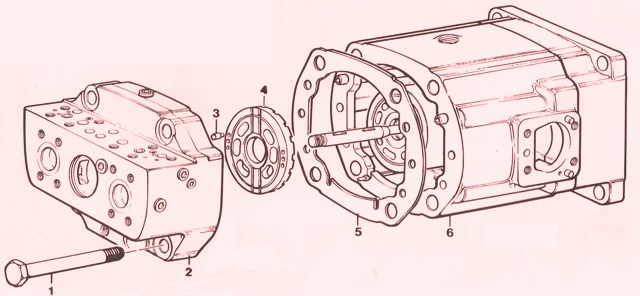 Denison P11V Port Block Installation
July 12, 2018
Comments Off

on Denison P11V Port Block Installation
Denison Port Block Installation
The part of the pump that has the unplugged hole in the housing assy facing up, then put in the gasket (5) on the housing. Put two port plate pins (3) in the face of the port block assy (2).
Use a good amount of grease  to the back of the port plate (4) and put in the port plate pins. It needs to be right on the pins and pointing towards the direction of the rotation as determined from the shaft end of the pump. Put the port block assy. over the auxiliary shaft. The tubes need to be seated and the port plate is firmly on the pins. Next put in the 4 bolts (1). Ease the bolts in so you do not damage the threads. When you go to tighten the bolts start out low 50 ft lb pressure then increase to 350.
Also you don't want to damage the valve mounting surface while putting in the parts and tightening it up.
If you need further help with this, call us at 800-361-0068
sales@hydrostatic-transmission.com