Sundstrand Sauer Danfoss Series 20 Bearing Plates Part 1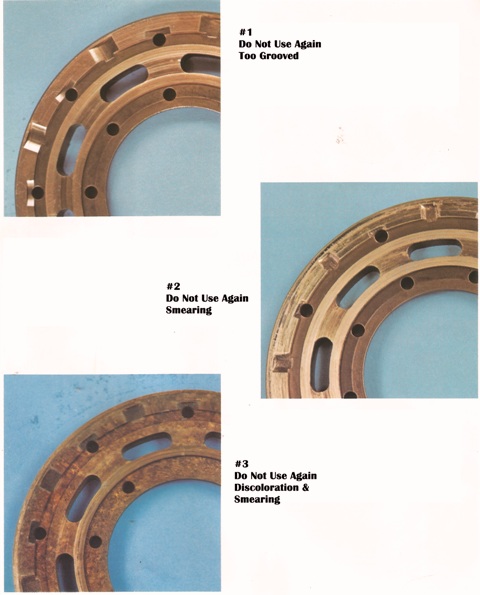 Sundstrand Sauer Danfoss Series 20 Bearing Plates Part 1
September 5, 2017
Comments Off

on Sundstrand Sauer Danfoss Series 20 Bearing Plates Part 1
Sundstrand Sauer Danfoss Series 20 Bearing Plates Part 1
In the diagrams you will see various plates that show different reasons not to use them again.
In dia. 1 it shows grooves between the ports. This usually happens by contamination within the high pressure circuit. If you can feel the groove by feeling it, it will need to be replaced.
In dia. 2 shows smearing. You can see smearing all over the surface. It is caused by not having enough lubrication and contamination also.
In dia. 3 shows discoloration by not using the right kind of fluid or a chemical reaction to the bearing plate material. And this plate is also  scoring because of lack of lubrication.
If you need more info on this topic, please call us at 800-361-0068
sales@hydrostatic-transmission.com