Sundstrand Sauer Danfoss Series 20 Displacement Control Valve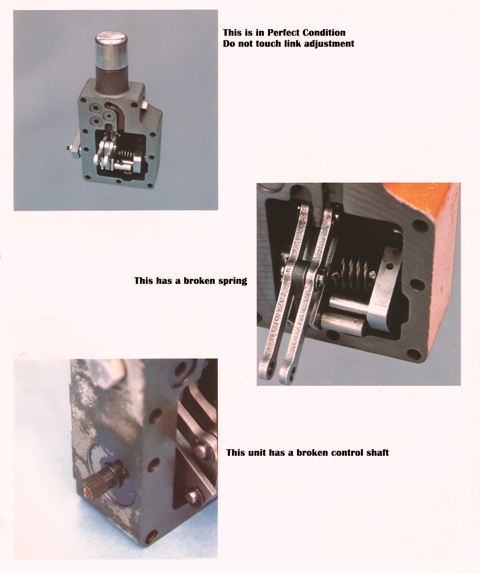 Sundstrand Sauer Danfoss Series 20 Displacement Control Valve
July 24, 2017
Comments Off

on Sundstrand Sauer Danfoss Series 20 Displacement Control Valve
Sundstrand Sauer Danfoss Series 20 Displacement Control Valve
The top picture shows a control valve that is in perfect condition. Do not mess with the linkage, it is adjusted just right. These are set at the factory. They come locked and sealed with a cap noting that is directly from the factory.
The second or middle unit shows a broken spring. Sometimes the spring pin becomes fractured and could result in a broken springs, this will need to be replaced.
The last picture shows a broken control shaft. This can be caused by over torquing the nut that holds the control handle. And it can be down in shipping or when in operation. This too will need to be replaced.
If you need further assistance with this, please call us at 800-361-0068
sales@hydrostatic-transmisison.com