Sundstrand Sauer Danfoss Series 40 Three Way EDC Control FNR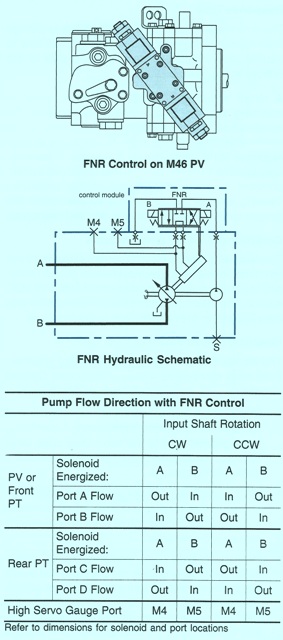 Sundstrand Sauer Danfoss Series 40 Three Way EDC Control FNR
April 3, 2017
Comments Off

on Sundstrand Sauer Danfoss Series 40 Three Way EDC Control FNR
Sundstrand Sauer Danfoss Series 40 Three Way EDC Control FNR
The FNR (forward, neutral, reverse) EDC has a solenoid operated 3 way and 4 way valve to take the pump displacement from neutral to the highest level of displacement in either direction it goes in.
When the solenoid is rived up, the charge pressure is aimed to one end of the pump servo control cylinder, which in turn is at it's highest displacement setting.
In order to determine the output flow of the pump, it has to know which pump is exhilarated.
This is good for applications that don't have to have constant even control.
If you require further information on this subject, please let us know.
800-361-0068