Sundstrand Sauer Danfoss Series 20 Good and Bad Charge Pumps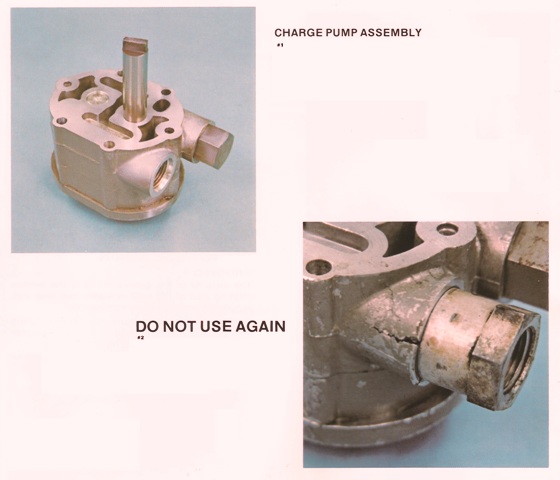 Sundstrand Sauer Danfoss Series 20 Good and Bad Charge Pumps
April 5, 2017
Comments Off

on Sundstrand Sauer Danfoss Series 20 Good and Bad Charge Pumps
Sundstrand Sauer Danfoss Series 20 Good and Bad Charge Pumps
In diagram #1 you can see it is excellent conditions. It has not marks, burrs so that there is no leaking or air getting into the system. And it should be free of contamination, so that it doesn't get into your unit and cause more problems.
The #2 diagram shows an example of a fractured input flange, caused by over torquing the fitting when it was installed or a excessive blow to the adapter could also cause this type of damage.
So make sure your unit is free from damage and contamination before installing your charge pump.
If it is damaged, please contact us…we can help with repairs or getting another part for your unit.
Contact us at 800-361-0068
sales@hydrostatic-transmission.com