Denison Hydraulic Goldcup Series 6C, 7A & 8A Axial Piston Pump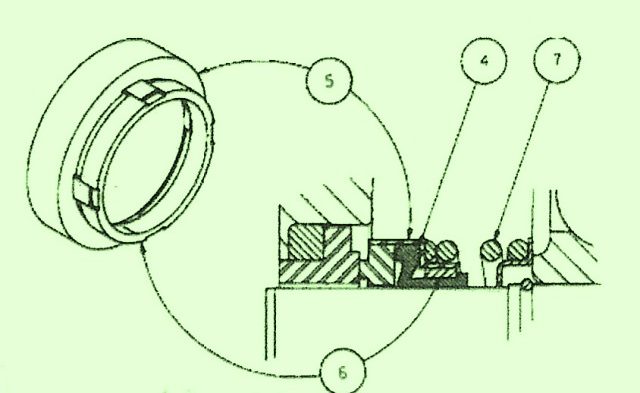 Denison Hydraulic Goldcup Series 6C, 7A & 8A Axial Piston Pump
August 2, 2022
Comments Off

on Denison Hydraulic Goldcup Series 6C, 7A & 8A Axial Piston Pump
Variable Displacement With Auxiliary Package
When you put in a new mechanical shaft seal that it fits right. Make sure the rubber boot hugs teh shaft don't slide on the shaft when you take it apart, the spring it will release from the shell and from the bank . Just make sure the shell and bank are put together right before you put the seal back on. You will need to grease the seal and shaft with debris free grease of some kind.
Next put the two spacers on the two screws and put it thru the balance plate and servo stem. Put the parts thru the opening in the side of the housing assy and place the screws over the two tapped holes in the rocker cam. Grasp the part right next to the cam and tighten it up a little at a time, so it holds it on tight.
The gasket on the control cover assy goes next. These may have a new powered coating on the screws. Put the cover in over the dowel pin, it goes on the housing pads. Make sure the seals and screws are on there good.
If you have a "B" housing pad, input cover will go the right hand side and "A" will go on he left. Put some grease on the orings and grooves of the valve block. Put the orings in he grooves. Put the valve block on the seating area of the port block and keep orings in their place while doing so. You do not want to pinch the oring, it will leak if you do.
If you need more info on this or need us to repair your unit, call us at 866-980-8899
sales@nmhed.com