Sundstrand Series 40 Neutral Adjustment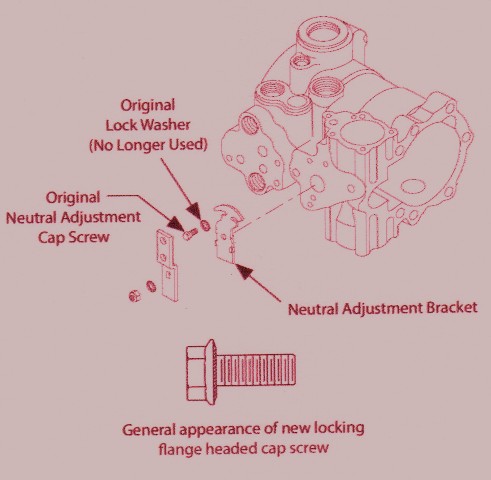 Sundstrand Series 40 Neutral Adjustment
October 20, 2021
Comments Off

on Sundstrand Series 40 Neutral Adjustment
The changes affect the M91 and M46 variable displacement pumps & motors that have mechanical displacement controls in them.The changes to the neutral adjustment cap screw and star lock screw is that they are using a locking flangehead cap screw. You also don't have to have a washer with this type of screw.
The serial number A-87-28-xxxxx
The part number 9007276-0123
When you are repairing new units, use new screws.
If we can help with any questions, call us at 800-361-0068
sales@htsrepair.com