Desco After Market Hydraulic Parts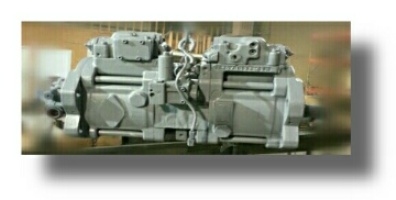 Desco After Market Hydraulic Parts
September 24, 2021
Comments Off

on Desco After Market Hydraulic Parts
After market Desco Hydraulic Parts is a subsidiary of Hydrostatic Transmission Service, LLC an after market Desco hydraulic parts needs Company located in Tupelo, Mississippi. We specialize in the remanufacturing and marketing of new, used, surplus, and remanufactured Desco Hydraulic rotating group parts such as Desco pistons, Desco cylinder blocks, and Desco valve plates used in Desco hydrostatic piston pump repair and Desco closed loop motors and Desco hydraulic piston and open loop pump repair and motors .Our main product lines consist of after market new, and remanufactured Desco replacement parts for Desco, piston pumps and motors. We can also supply new replacement rotating group parts for construction, heavy equipment and excavator spare parts for the following machines: Hitachi, Caterpillar, Kobelco, Komatsu, Linkbelt, Komatsu, John Deere and Kawasaki. We also offer Linde, Cessna, and Rexroth parts, and Desco piston pumps and motor parts. After market Desco Hydraulic Parts sells parts to a global market and can service your part needs anywhere from South America to Europe. All of our Desco After market parts are manufactured to OEM specs and are of excellent quality and will interchange with most OEM products. Our Desco parts will usually save you 35% or more of list parts pricing.
WE OFFER:
Replacement hydraulic/hydraulics pumps and pump parts for the following agricultural tractors. Tractor CASE I.H. -David Brown-Deutz-Derot-Fendt-Fiat-Ford-Ford New Holland-Holder-Hurliman-Lamborghini-Landini-MB Trac-Loiseau-Massey Ferguson-Mercedes-Renault-Same-Steyr.
Replacement hydraulic/ hydraulics pumps for Combines/ForagersCombine-Combine/Forager Class-Massey Ferguson and Mengele combines.
Replacement hydraulic/ hydraulics pump parts for Berry-Bomford-Nicolas-McConnel-Rousseau-Sma.
Replacement hydraulic/ hydraulics pumps and parts for the following construction equipment: Alhmann-Yanmar-Atlas-Bobcat-Bomag-Brimond -Latil-Cascade-Case Poclain-Caterpillar-Dynapac-FDI Sambron-Fermec-Furukawa-Fiat Hitachi-Hanomag-Hyundai-JCB-Komatsu-Fenwick-Kramer-Kubota-Manitou-Komatsu-Matbro-Mecalac-Merlo-Nissan Chariot-O&K-Omfort Audureau- Pel Job-Sanderson Class-Schaeff-Still Saxby-Zettelmeyer
| | |
| --- | --- |
| | EQUIPMENT, MACHINES, MACHINERY OR PARTS, WE HAVE THEM OR CAN GET THEM! |
Aftermarket Hydraulic Pump Repair
404 Air Park Rd
Tupelo MS 38801
800-361-0068
sales@htsrepair.com
Visit us at our EBay store: Hydrostatic Transmission Service And Check Out Our Great Deals. Hydrostatic Transmission Service, LLC offers hydraulic pump, hydraulic motor, hydraulic valve repair, Gear pump repair, piston pump repair, vain pump repair, and all pump repair For the following Equipment Nachi, Sundstrand, Eaton, Vickers, Racine, Commercial, Cessna ,Poclain, Hitachi, Kawasaki, Dynapower, Oil-Gear,Shibaura ,Volvo, Denison, komatsu, Hydash ,Rexroth ,Uchida, Breuninghaus Yamaha, Barnes ,Mitisibushi, Sumitimino, When you need All Hydraulic Pump Repair, call us first! If We can not help you we will put you in touch with someone who can. All Pump Repair Hydraulic pump, Hydraulic motor, Hydraulic valve, piston pump Repair Center.
We offer hydraulic pump repair hydrostatic drive repair hydraulic transmission repair hydraulic motor repair hydraulic equipment repair for the following Sundstrand, Eaton, Rexroth, Kawasaki, and others.
CALL US FOR YOUR REPAIR ON DIFFICULT TO LOCATE HYDRAULIC TRANSMISSION REPAIR. MITSUBISHI, KAWASAKI, DAEWOO ,DYNAPOWER, LINDE, REXROTH, UCHIDA, YAMAHA, HITACHI, KOMATSU, LIEBHERR, POCLAIN, VOLVO, VICKERS, CESSNA, HYDROMATIK AND SUNDSTRAND AND EATON CLOSED LOOP AND OPEN LOOP HYDRAULIC DRIVE PUMPS AND MOTORS.