Directional Control Valves KA18 – Work Section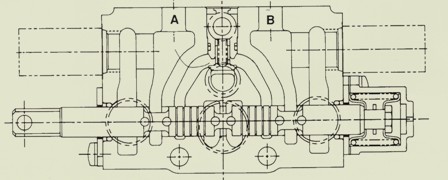 Directional Control Valves KA18 – Work Section
June 12, 2019
Comments Off

on Directional Control Valves KA18 – Work Section
Directional Control Valves KA18 – Work Section
Several things to do when talking to someone about repairing your unit or your wanting to order parts.
We would need to know the relief valve settings and flows. Port R/V are usually the same, unless otherwise stated that it is not @10 gpm.  And if there are no port valves, then coding is something you want need.
The codes in diagram will help you understand what it is you need and to explain to a repair shop of what needs to be done. Also, what codes work with what functions.
So if you need further explanation of the diagram, give us a call at 800-361-0068
or email us at sales@hydrostatic-transmission.com