John Deere 755B Crawler – Inner & Outer Final Drive Oil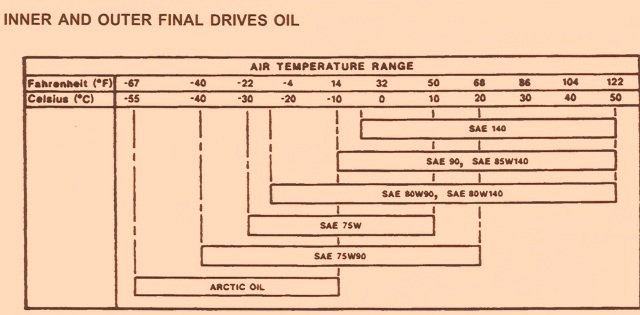 John Deere 755B Crawler – Inner & Outer Final Drive Oil
April 25, 2018
Comments Off

on John Deere 755B Crawler – Inner & Outer Final Drive Oil
At our Hydrostatic Pump Repair Site, we offer many types of Hydrostatic Transmission Repair and information relating to Hydrostatic Parts
Today we will discuss;
John Deere 755B Crawler – Inner & Outer Final Drives Oil
Based on the air temperature range between oil change and use of oil viscosity, refer to chart for general oil recommendations.
John Deere recognizes using API GL-5 Gear Oil.
Oil also meeting their standards are :
API Service GL-5 (MIL-L0-2105B or MIL-2105C)
Oil that is MIL-L- 10324A can be used as Arctic Oil.
If you need questions answered about this subject, please drop us a line.
Or call 800-361-0068
email: sales@hydrostatic-transmission.com