Denison Hydraulic Pump & Motor Piston Types Series 2-700 and 3-700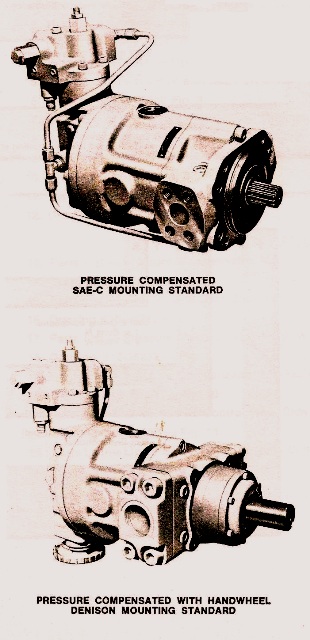 Denison Hydraulic Pump & Motor Piston Types Series 2-700 and 3-700
April 11, 2018
Comments Off

on Denison Hydraulic Pump & Motor Piston Types Series 2-700 and 3-700
Denison Hydraulic Pump & Motor Piston Types Series 2-700 and 3-700
This diagram and chart tell the general characteristics of the pressure compensated SAE-C mounting standard and the pressure compensated with handwheel mounting standard.
And you will need to use fluid connections that are compatible with working under certain pressure.
Also, it need to have inlet boost or some type of replenishment pressure. The motor only has 2500 rpm or more.
If you need further info on this call us at 8002-361-0068
Email – sales@hydrostatic-transmission.com