Rexroth Hydraulic Cylinders – How to Order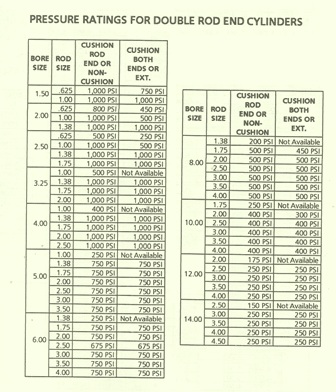 Rexroth Hydraulic Cylinders – How to Order
January 8, 2018
Comments Off

on Rexroth Hydraulic Cylinders – How to Order
Rexroth Hydraulic Cylinders – How to Order
You will need to have several different things when ordering parts for you cylinder. Sizes mainly, so have it handy when talking to a supplier.
Things like:
bore size
stroke
cushion head
rod size
thread size
male or female threads
mountings
And much more.
Here are some charts that can help you with all this info.

If you need further info on this topic, call us at 800-361-0068
or email your questions to sales@hydrostatic-transmission.com