Denison Model E P46P Hydraulic Piston Pump – Valve Block Assy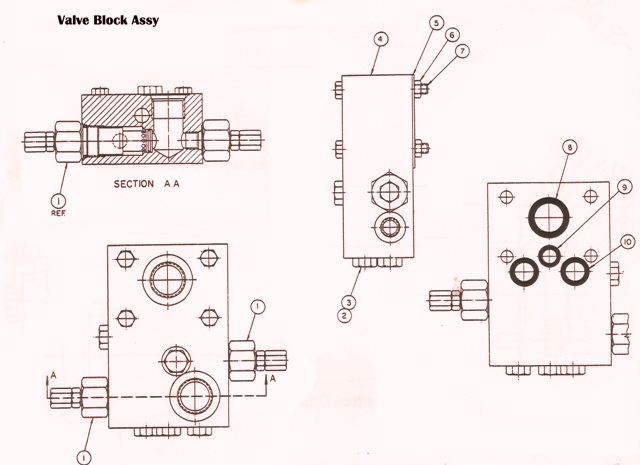 Denison Model E P46P Hydraulic Piston Pump – Valve Block Assy
July 27, 2017
Comments Off

on Denison Model E P46P Hydraulic Piston Pump – Valve Block Assy
Denison Model E P46P Hydraulic Piston Pump – Valve Block Assy
This shows the diagram breakdown and parts list for S15-43333
Put in the five hex plugs (2) and orings (3) in the body (4).
Screw in two relief valves (1) into the servo and replenishing valve ports in the body. They have to be put in correctly and to make sure the orings are not cut,nicked or damaged in anyway.
Put some grease on the orings (8,9 & 10) and then put them in. Put the valve block onto the pump body and fasten the screws (7). It is very important the orings are put in properly.
If you have further questions about how to do this or we can rebuild this for you.
Call 800-361-0068
sales@hydrostatic-transmission.com