Sundstrand Sauer Danfoss Series 20 How To Tell Bad Servo Sleeve & Piston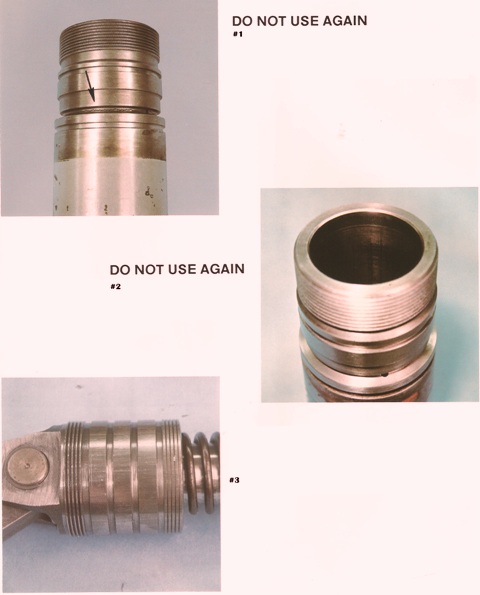 Sundstrand Sauer Danfoss Series 20 How To Tell Bad Servo Sleeve & Piston
April 17, 2017
Comments Off

on Sundstrand Sauer Danfoss Series 20 How To Tell Bad Servo Sleeve & Piston
Sundstrand Sauer Danfoss Series 20 How To Tell Bad Servo Sleeve & Piston
In diagram number one you will see fractures in the recess part, this lets you know that the sleeve was abused by dropping the servo sleeve onto itself.
In diagram number two shows scoring inside the bore of the sleeve, which means there was contamination. Which we talk alot about cleaning out your units and parts before putting them back together. Contamination will always cause damage.
In diagram number three shows scoring in the servo piston, it is caused by severe abrasive contamination. Has more dirt and grime than usual. This causes scratches and has to be replaced.
If you need further info on this subject, please let us know.
800-361-0068
sales@hydrostatic-transmission.com