Sundstrand Sauer Danfoss Series 90 Block Point Change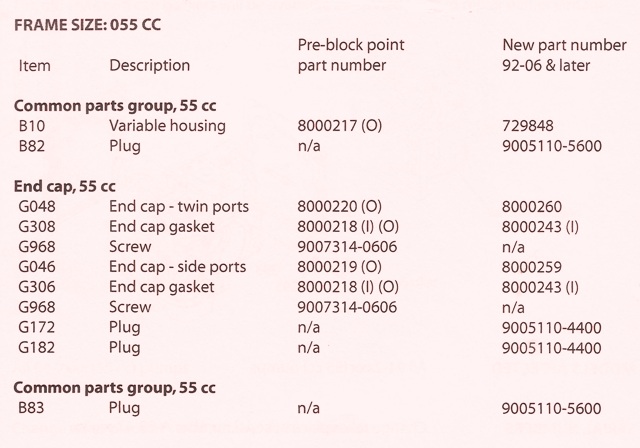 Sundstrand Sauer Danfoss Series 90 Block Point Change
February 6, 2017
Comments Off

on Sundstrand Sauer Danfoss Series 90 Block Point Change
Sundstrand Sauer Danfoss Series 90Block Point Change
Sundstrand Sauer Danfoss Service Bulletin SB 1992-003A talks about the block point change components redesign.
Part of the overall design "block point" change, is no minimize the number of times we change the units while we convert to high volume tooling at certain plate sites. The new changes will help increase stability and flexibility.
The old style (pre block point) variable housings and end caps will no longer be available as spare parts.
The chart will help in providing new part numbers.
If you have further questions, please let me know.
800-361-0068
sales@hydrostatic-transmission.com