Agricultural Hydrostatic's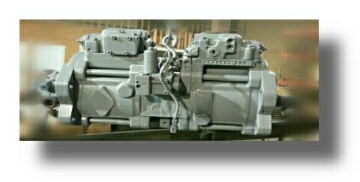 Agricultural Hydrostatic's
January 18, 2016
Comments Off

on Agricultural Hydrostatic's
Hydrostatic Transmission Service, LLC
Hydrostatic Transmission Service,LLC offers Hydrostatic transmissions,hydrostatic transmission pumps, hydrostatic transmission motors, hydraulic repair and Hydrostatic Transmission equipment repair for the following Agricultural equipment
Falc – Manufacturer of power harrows, digging machines, ploughs, hydraulic forklifts, shredders, rotary tillers. Located in Faenza, Italy.
Farm Power Restoration – John Deere tractor parts and a full line of carburetor and Wico magneto parts and other required parts for repair and restoration.
Kubotaparts.com – Founded in 1921. Supplying part, history and quotes on parts and tractors.
Linco Equipment – Linco Equipment Inc has served as a provider of equipment and services to the Midwest farming, feed, fertilizer and trucking industries for over 25 years. Our objective is to combine customer equipment needs with the highest level of service, support and affordability.
L&M Compost Systems – organic waste composting equipment
Massey Ferguson Sun Ray Tractor Co. – New and used farm tractors and parts in central Florida.
Midwest Ag Systems – Dedicated to custom grain bin, grain dryer and agriculture applications since 1986.
Mohrlang Mfg. – Mixwe feeders for feedlot and ranch and farm.
And so many, many more
CALL US FOR YOUR REPAIR ON DIFFICULT TO LOCATE HYDROSTATIC TRANSMISSION REPAIR.

MITSUBISHI, KAWASAKI, DAEWOO ,DYNAPOWER, LINDE, REXROTH, UCHIDA, YAMAHA, HITACHI, KOMATSU, LIEBHERR, POCLAIN, VOLVO, VICKERS, CESSNA, HYDROMATIK AND SUNDSTRAND AND EATON CLOSED LOOP AND OPEN LOOP HYDROSTATIC DRIVE PUMPS AND MOTORS.

(800) 361-0068

hydrostatic-transmission.com

hydrostaticpumprepair.com