Series H101 Hall Pump Valve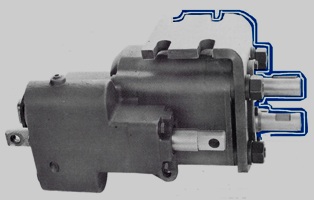 Series H101 Hall Pump Valve
April 14, 2023
Comments Off

on Series H101 Hall Pump Valve
It has pressure that can go to 2500 psi, release up to 48 gpm, have speeds up to 1800 rpm and offer two drive shafts on either rotations.
These units are mainly used on dump truck machinery, when the job at hand is very demanding. Here is a list of attributes:
Interchangeability new seals instant acting relief valve new thrust plates
bigger spool valve better material for shafts & gears better roller bearings
non locking detents mountings & control movements can be used with other brands
The chart shows consistency of the relief valve (above). If you need a system that requires pressures higher PSI, then you will need to get that custom made. Most are set at 2000 psi.
Relief settings – if it needs adjusting you will need to make it when you put it in and set above 200 psi. The pressure will need to be 2000 psi max.
Sleeve settings – line running needs a plug return port and there shouldn't be no sleeve inside the inlet port (fluctuation only). Line running return port that is hooked up to the tank and sleeve that goes inside the inlet port (always running).
When turning the arrow needs to point toward the valve. Thrust plates need to be put in on the outlet side of pump when using high pressure.
If you have further questions, call us at 880-361-0068
sales@htsrepair.com