NM Heavy Equipment and Diesel Repair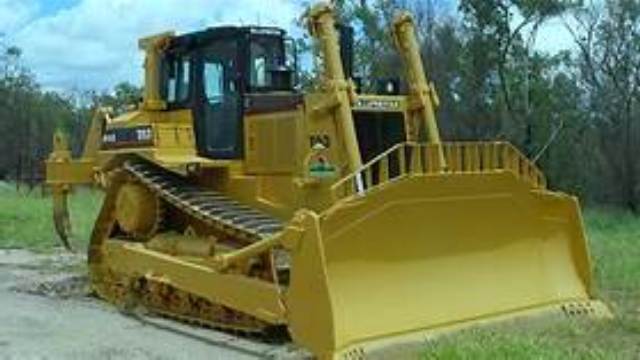 NM Heavy Equipment and Diesel Repair
July 25, 2022
Comments Off

on NM Heavy Equipment and Diesel Repair
We also service and supply the following: on all brands of Cooling Tower Gear Drives, Cooling Tower Gearboxes, Cooling Tower Services, Drive Renewal, Gear Oils, Gearbox Inspection, Gearbox Lubrication, Gearbox Maintenance, Gearbox Renewal, Industrial Equipment, Industrial Gearbox, Industrial Repair, Reconditioned Gearbox, Helical, Double Helical, Herringbone, Split Herring bone, Bevel, Spiral Bevel, Spur Gears, Ring Gears, Eternal Ring Gears, Rack & Pinion, Worm Gears, Double Enveloping Worm Gears, Hypoid Gears, and Screw Gears.
We Repair & Replace The Following Parts on All Heavy Equipment on all brands and models of equipment.
Air Filters
Batteries
Belts
Engine Oil
Engine Starters
Fuel Filters
Fuel Injectors
Hoses
Slew Rings
Complete Diesel Engines
Swing Drives
Track Spring Assemblies
Track Drives
Tack Sprockets & Gears Transmission Fluid
Hydraulic Filters
Hydraulic Oil Filters
Welding
Fabricating
When it comes to heavy equipment NM Heavy Equipment & Diesel, we handle everything: Engines, Transmissions, Torque Convertors, Idler Buildup, Roller Replacement, Pins, Bushings, Rails, Pads, Steering Clutches and Final Drives.
 Loaders, Skidders, Dozers, Sweepers, Cutters, Tractors, Excavators, Crawlers, Cranes and other Heavy Equipment, including all Diesel Engines  for all brands and models!
 Call Us At 866-980-8899
sales@nmhed.com
We Repair The Following Diesel Engines at North Mississippi Heavy Equipment and Diesel Repair
Bobcat Company diesel engine repair
Bucyrus International diesel engine repair
Case CE diesel engine repair
Caterpillar Inc. diesel engine repair
CNH Global diesel engine repair
Deere and Company diesel engine repair
DONEX diesel engine repair
Doosan Infracore diesel engine repair
ENMTP diesel engine repair
HEPCO diesel engine repair
Hitachi Construction Machinery diesel engine repair
SANY diesel engine repair
Hydrema diesel engine repair
Hyundai Heavy Industries diesel engine repair
John Deere diesel engine repair
J. C. Bamford (JCB) diesel engine repair
Kato Works
subsidiary of IHICM Ltd. diesel engine repair
Komatsu Limited diesel engine repair
LBX (Link-Belt) Excavators diesel engine repair
ThyssenKrupp diesel engine repair
KOBELCO Construction Machinery Co., Ltd. diesel engine repair
Kobelco diesel engine repair
Kubota diesel engine repair
Liebherr diesel engine repair
LiuGong diesel engine repair
Lonking diesel engine repair
L&T diesel engine repair
Mahindra diesel engine repair
Marion Power Shovel Company diesel engine repair
Mitsubishi Heavy Industries diesel engine repair
New Holland diesel engine repair
Orenstein & Koppel (O&K) diesel engine repair
Poclain diesel engine repair
Samsung Group diesel engine repair
Sandvik Mining and Construction diesel engine repair
Sany diesel engine repair
SDLG
diesel engine repair
SUMITOMO diesel engine repair
We Provide Repair For The Following Heavy Equipment Manufacturers, Dozers, Excavators and Cranes
ABCO
ACS
Agco
Challenger
Massey Ferguson
Hesston Corp
White/new Idea
AGL
Agra Axe
Air Placo
Airman
Alitec
Allatt
Allen
Allen Engineering
Allied
Allis-Chalmers
Allmand Bros.Inc.
Altec
Americ
American Pneumatic Tools
Amida
Ammbusher
Amulet
Amz
Arrow
Arrow Master
Arrow Mtrl
Asbury
Asphalt Zipper
ASV
AT
Atlas Copco
Atlas/ C.P.
AUSA
Automatic Switch Co
Badger
Baker
Balderson
Bandit
Bantam
Barber-Greene
Barko
Barreto
Bartell
Bell
Belltec
Belshe Mfg.
Benford
Besser
Beuthing
Black & Decker
Blaw-knox
Blount
Blount, Inc
Bobcat
Bobcat
Bomag
Bosch
Bourgault Industries
BPI
Bradco
Broce
Broderson
Bron
Brush Bandit
Bush Hog
Butler
C & P
CA
CANNON
CareLift
Caretree
Case
Case IH
Case New Holland
Caterpillar
CCT
Cedarapids
Central Fabricators
Century
Champion
Chief
CIMLINE
Circle R
Claas Of America
Clark
Cmi Corp.
Construction Equipment Co.
Continental Biomas
Contrail
Crafco
Craig
Cronkhite
Cronkite Trailers
Cross Country
CT
Ctr
Cummins
Cushion Cut
Custom
Custom Trail
Cws
Cyclone
D&E
D.P.
Daewoo
Ddt
Deere & Co.
Demag
Demolition
Denharco
Desco
Dimas
Ditch Witch
Ingersoll-Rand
DMI
DR
Dresser
Dresser-Komatsu
Dressta
Dymax
Dynapac
E Z Drill
EACO
Eager Beaver
Eagle Picher Industries
Edco
Eft
Elgin
Elliott
Empire
ERSKINE
Esco
Etnyre
Euclid
Euclid-Hitachi
EZ Breaker
E-Z Drill
Fabtec
Fae
Fair Mfg
FELCO
Felling
Ferguson
Fermec
FFC
Fiat
Fiat
Allis
Fiat Allis / New Holland
Finning
Fleco
Flexicoil
Ford
Ford / New Holland
Foster
Franklin
Freightliner
Gafco
Galion
Gannon
Gardner Denver
Gehl
Geith
General
Generic
Genie
George Evans Corp
Gilcrest
Gmc
GME
Godwin
Gomaco
Gorman Rupp
Gradall
Grade Light
Grimmer Schmidt
Ground Heaters
Grouser
Grove
H&H
Halla
Halla,HammerHead
Hamm
Harley Rake
Harper Air Tool
HD
Heat Wagon
Hendrix
Hensley
Hensley Adco
Hercules
Hitachi
Honda
Honey-bee
Hood
Hotsy-Shark
Hough
Huber
Husky
Hydro-Ax
Hypac
Hyster
Hyundai
ICS
Ihi Construction Machinery Ltd.
Impact Tech
IMT
Indeco
Indeco Hammers
Ingersoll Rand
International
International Harvester
Interstate
IPC (HUSKIE )
JCB
Jlg Industries, Inc.
John Deere
Johnston
Jrb
Kango
Kato
Kawasaki
Kello
Kent
Kenworth
Klein
Kobelco
Kobelco / Kobe Steel Ltd
Koehring
Kohler
Kolberg-Pioneer
Komatsu
Komatsu-Dresser
Kramer-Allrad
Kress
Krupp
Kubota
Kubota Canada Ltd.
KUNDEL
Kwik Way
La Bounty
La Bounty,LOAD TRAIL
Land Pride
Landa
Laser Alignment
Layton
LB White
Le Mac
Lee Boy
Leroi
LeTourneau
Lexion Combine
Liebherr
Lift Rite
Lima
Link-Belt
Load King
Load Trail
Loegeringg
Loftness
Lowe
Luedtke
Lull
M&m Engineer
Macdon Industries Ltd.
Mack
Mac-lander
Madill
Madvac
Magnum Diamond
Manitex
Manitowoc
Mann
Mann Trailer
Mauldin
MAX
Mayville
Mayville Mfg
Mbw
Mcmillen
Mega
Mega/Magnum
Michigan
Miller
Milwaukee
Minnich
Miscellaneous
Monarch
Morbark
Morgan
Moxy
MultiQuip
Mustang
Mustang Manufacturing
Nac
NATCO
National Crane
Ned Corp
New Holland
New Holland Ltd.
Northrock
Norton
Not Given
NPK Construction Equipment
Oliver
Olympian
Onan
Oztec
Partner
Pav Saver
Payhauler
Peerless
Pemberton
Peterson
Pettibone
Pitts
Power Curbers
Premier
Prentice
Propac
Protec
Pro-Tec
Quadco
Rayco
RCG
Redi Haul
Rex
Reynolds
Rhino
Rimpull
Riseley
Risley
Rockford
Rockram
Rocsaw
Rogers
Rome Industries
Rosco
Ross
Rotobec
Royer
Rugged Road
Sakai
Samsung
Scat Trak
Schaef
Schaeff
Schmidt
Sheyenne
Shuttlelift
Simpson
Skagit
SkyJack
Skytrak
Smithco
Soff-Cut
Southwest
Spectra Precision
Stanley
Star
Starlite
Stedman
Stihl
Stone
Stow
Sullair
Sullivan
Superior
SUPERIOR BROOM
Sve Sales
Sweeprite
Sweeprite,Sweepex
Sweepster
Takeuchi
Talet
Target
Target Products
TCI
Tennant
Terex
Terminator
Terramite
Tesmec
THAWZALL
Thomas
Thunderbird
Tiger
Tiger Cat
Timbco
Timberjack
Timberking
Timberland
Topcon
Towmaster
Toyota
TR
Trail King
Trailman
Trailtech
Tramac
Treefarmer
Trojan
Trynex
Unit Rig
United
Universal
USTC
Vac-All
Vactor
Vail
Valmet
Valtra
Van-Boh
Vanguard
Vermeer
Versatile
Vibromax
VME
Vogele
Volvo
Wacker
Wagner
Wain-Roy
Waldon
WD
Weldco-Beales
Werk Brau
Wesley
Whiteman
Wirtgen
Woods
Worthington
Yale
Yanmar