Sundstrand Sauer Danfoss Series M46 Tandem Charge Pressure Relief Settings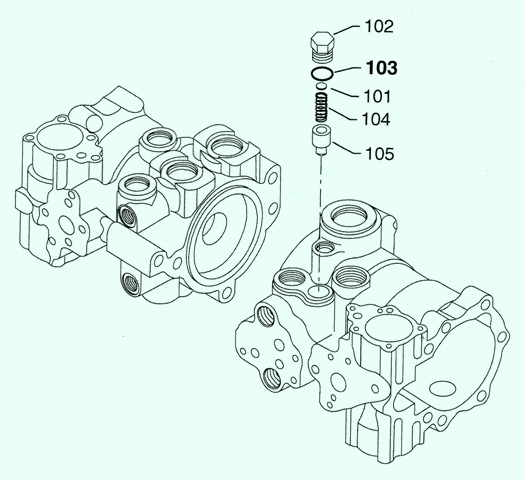 Sundstrand Sauer Danfoss Series M46 Tandem Charge Pressure Relief Settings
August 7, 2017
Comments Off

on Sundstrand Sauer Danfoss Series M46 Tandem Charge Pressure Relief Settings
Sundstrand Sauer Danfoss Series M46 Tandem Charge Pressure Relief Settings
This is a variable displacement pump.
The chart and diagram show the parts list for this particular pump.
If you need a repair on this unit, we are here to assist you with that.
Also, if parts are what you are needing, please send in model numbers and serial numbers and numbers off the machine it came off. It is most helpful when ordering parts to make sure we get the right ones.
If you have other questions about his unit, please call us at 800-361-0068
or email us at sales@hydrostatic-transmission.com