John Deere Crawler 755B Specs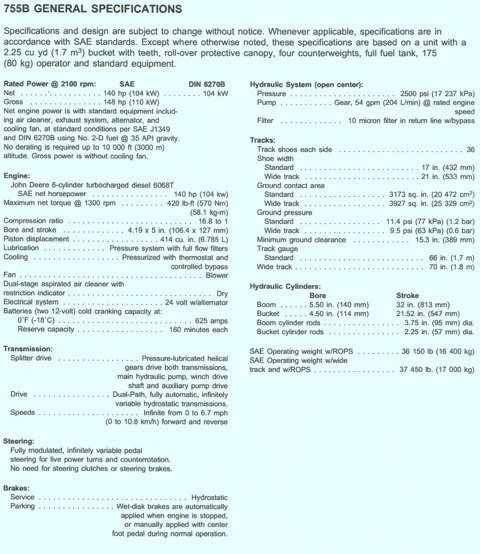 John Deere Crawler 755B Specs
April 27, 2016
Comments Off

on John Deere Crawler 755B Specs
At our Hydrostatic Pump Repair Site, we offer many types of Hydrostatic Transmission Repair and information relating to Hydrostatic Parts
Today we will discuss;
John Deere Crawler 755B Specs
Here is a diagram that shows the Tractors Specs. It has the power,engine and transmission information. Also, has the the hydraulic system, brakes and track information. Anything you need to know about the tractor.
If there is anything else you might need to know, please let us know if we can help you.
We also repair, rebuild and sell units for this tractor. We can get you answers to your questions about why your tractor, pump or transmission is not running right.
We have great deals on John Deere, so give us a call and ask for a quote.
800-361-0068
sales@hydrostatic-transmission.com